Hello Actors!
Check out my educational offerings and consultation sessions below and view more on CastingLoop.com.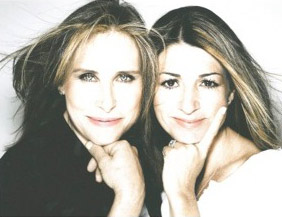 Register for a "Brooke & Mary" Class
My good friend and fellow casting director, Mary Egan Callahan, and I have taught this word-of-mouth class since 2001. At each class we work on-camera with cue cards and commercial copy. Class size is limited to 15 students. At the final class we invite 2 commercial talent agents to watch you work, answer questions and give some feedback. For more information and to sign up for a class, see our Brooke and Mary On-Camera Intensive class listing on Casting Loop. (PS: Photo credit to glam photographer Rankin, who took this shot and had it exhibited at his New York Rankin Live exhibit. Hilarious.)
Ask Me Anything - On the Phone
Got a question about commercial acting? Need an opinion on your acting career? Want to have a conversation with me about booking auditions, finding an agent, or sourcing a headshot photographer?
Learn More